Here are a few of my favorite photos from my South Dakota pheasant hunt last fall.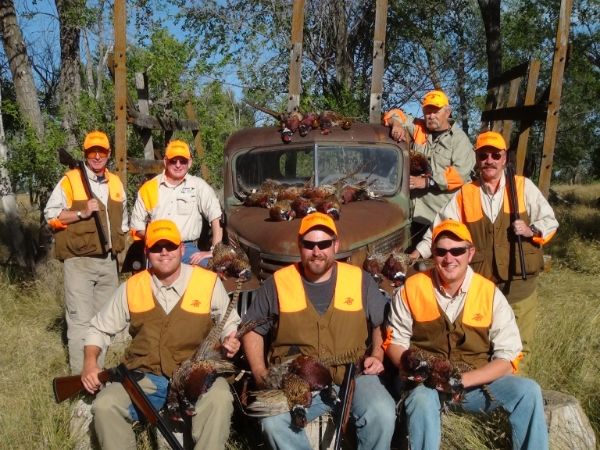 The crew! Some how I ended up front and center?
Death in Hand. Something about this photo makes me want to go shoot some pheasants. How about you?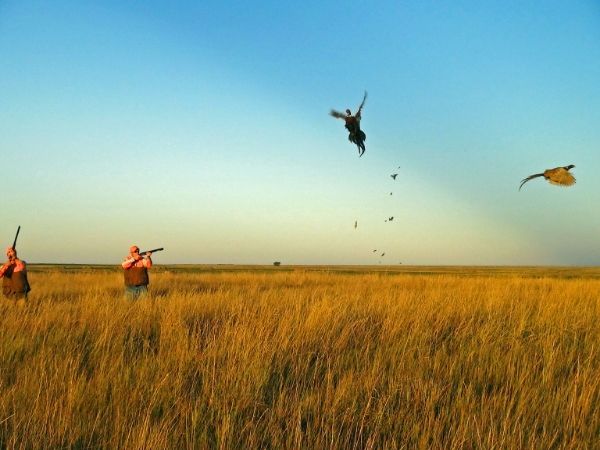 An awesome action shot. Don't worry the photo was taken from a safe distance with an expensive camera lens.
Basket Full-o'-Pheasants
Please share some of your photos.